E Pluribus Unum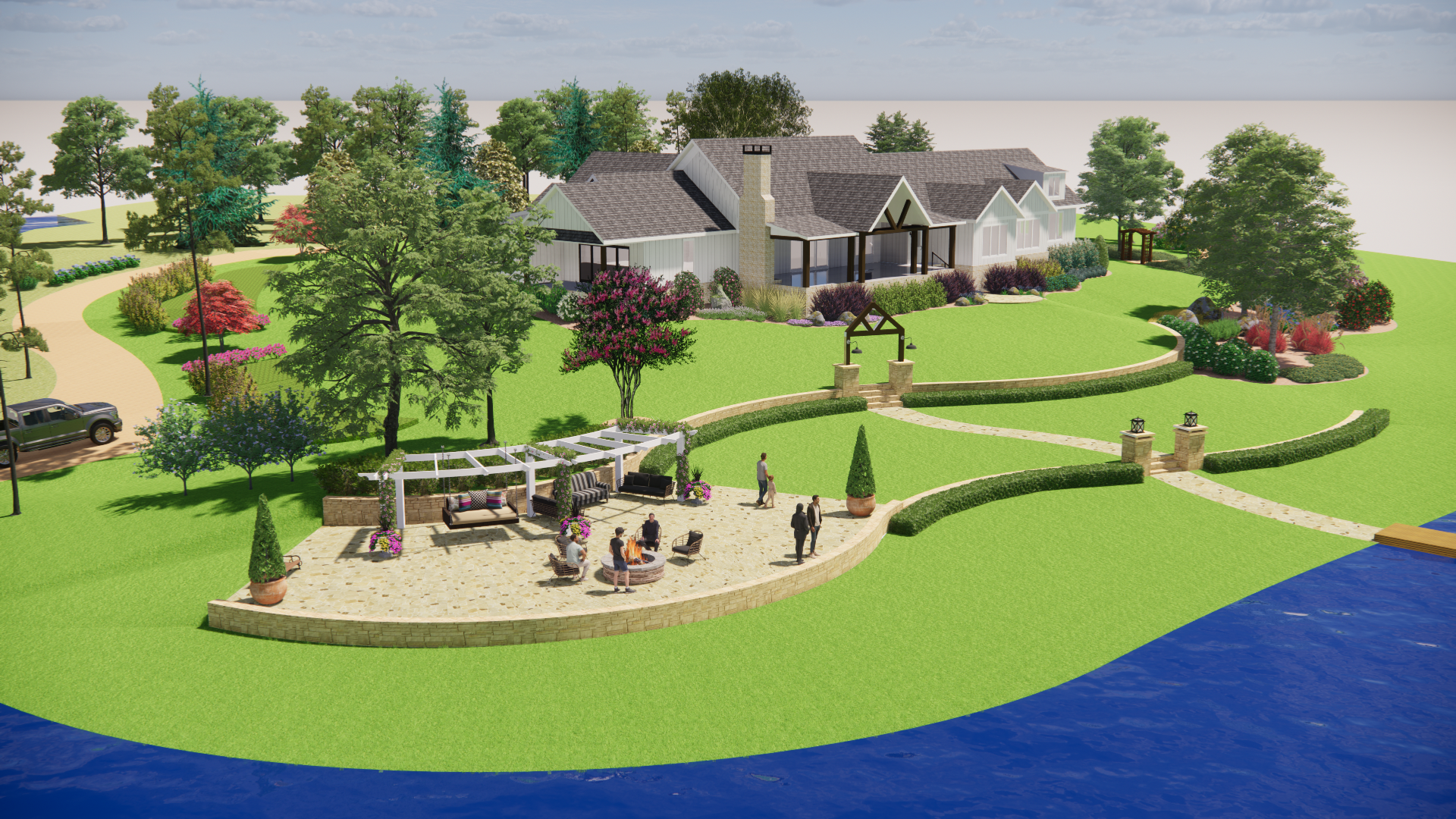 E pluribus unum, "Out of many, one". This of course is our national motto, but it also applies to landscape design. A recent client of mine has a gorgeous home on Lake Sinclair. They called me because something was just 'off' with the landscape. It wasn't bad, but certainly not exciting. The home site is rather large with lots of lake frontage, with several nice points of interest and a 300-degree view of the water. The property features a wonderful point on the water, offering a vista view to die for, as well as open lawn areas and a few interesting nooks and crannies. But overall the landscape wasn't evoking the feeling of a well-designed property and home.
After spending some time walking the property the problem was pretty apparent. Although the various elements and features were quite nice individually, there was no feeling of a whole and unified landscape. It was more a collection of interesting and pretty vignettes with not much connection between them.
So, what to do? We have to somehow figure out ways to tie the individual elements and features together, either in obvious ways (think paths and other hardscapes) or in more subtle ways (repeat plant material, repeat items like boulders, incorporate themes that show up from feature to feature, etc.). In this particular case I used paths and walls to physically connect some of the vignettes. I also changed the grade in some areas so that the land itself seems to now connect the pieces. Lastly I incorporated some boulders, ground covers and other plant material that subtly repeats throughout the landscape. 
My client was thrilled at the resulting new feel of the landscape. While each piece stands on its own merit, it is also apparent that each piece is an integral part of the whole. And that's good design!
Thank you for reading. Just let me know if you have any questions or comments. I would love to hear from you.
Michael Turner
Southern Accents Landscape Design